Artist Bill Mack Buys Hollywood Sign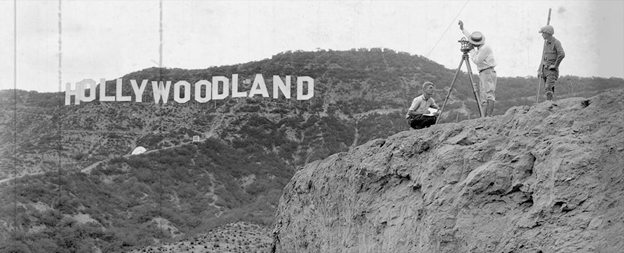 Celebrated Artist Bill Mack has purchased the World famous Hollywood Sign.

The original Hollywood Sign was built in 1923 on Mount Lee. Over its lifespan, the sign became a pop culture icon, and a symbol for the entire entertainment industry. The original sign, the one that was seen by celebrated stars of the Golden Age of Hollywood, has rested quietly in a storage facility since it was taken down and replaced in 1978.

When the opportunity to buy this American Icon became available, Bill Mack jumped at the chance. After buying the sign, Mack stated that, "The Hollywood Sign is among the most famous structures in the World, and I will give the World a whole new way to look at it."

Mack is a contemporary artist best known for his life-like relief sculptures. He is regarded as "the finest relief sculptor in the World today." He is also a highly skilled two-dimensional artist in the "Romantic Realism" genre, creating world-class drawings and paintings of the human form as studies for each of the reliefs he creates.

Mack is an avid collector of art, historical letters and documents, and Hollywood memorabilia. His appreciation of both art and entertainment artifacts inspired Mack to acquire the sign. Mack will use the façade of the original Hollywood Sign as a canvas to create portraits of illustrious Movie Stars from the Golden Age of Hollywood. According to Mack, the 80-year-old material "gives each painting a heartbeat, a sense of time and place where Hollywood Legends first stood atop Mount Lee next to the very sign on which their images have been painted."

The Hollywood Sign symbolizes fame, fortune and glamor, unlike any other image in the World. The Hollywood SIgn is Hollywood. According to its former owner, "unless the Eiffel Towel and/or Statue of Liberty are put up for sale, this 'was' the last chance to own one of the World's most famous structures." Artist Bill Mack took that chance and he now owns entertainment's most famous icon, the Original Hollywood Sign.

The image of Hollywood's first blonde star, silent film legend, Jean Harlow, is the first in a series of original mixed media paintings with the likeliness of film immortals emblazoned on sections of the Original Hollywood Sign.